Posted on: 23rd January 2023
Malleefowl are shy, well-camouflaged and listed as vulnerable in SA.
In other words, they're rarely seen! So Northern and Yorke Landscape Board's volunteers were thrilled to spot one of these mound-building birds at Dhilba Guuranda-Innes National Park during a summer training session.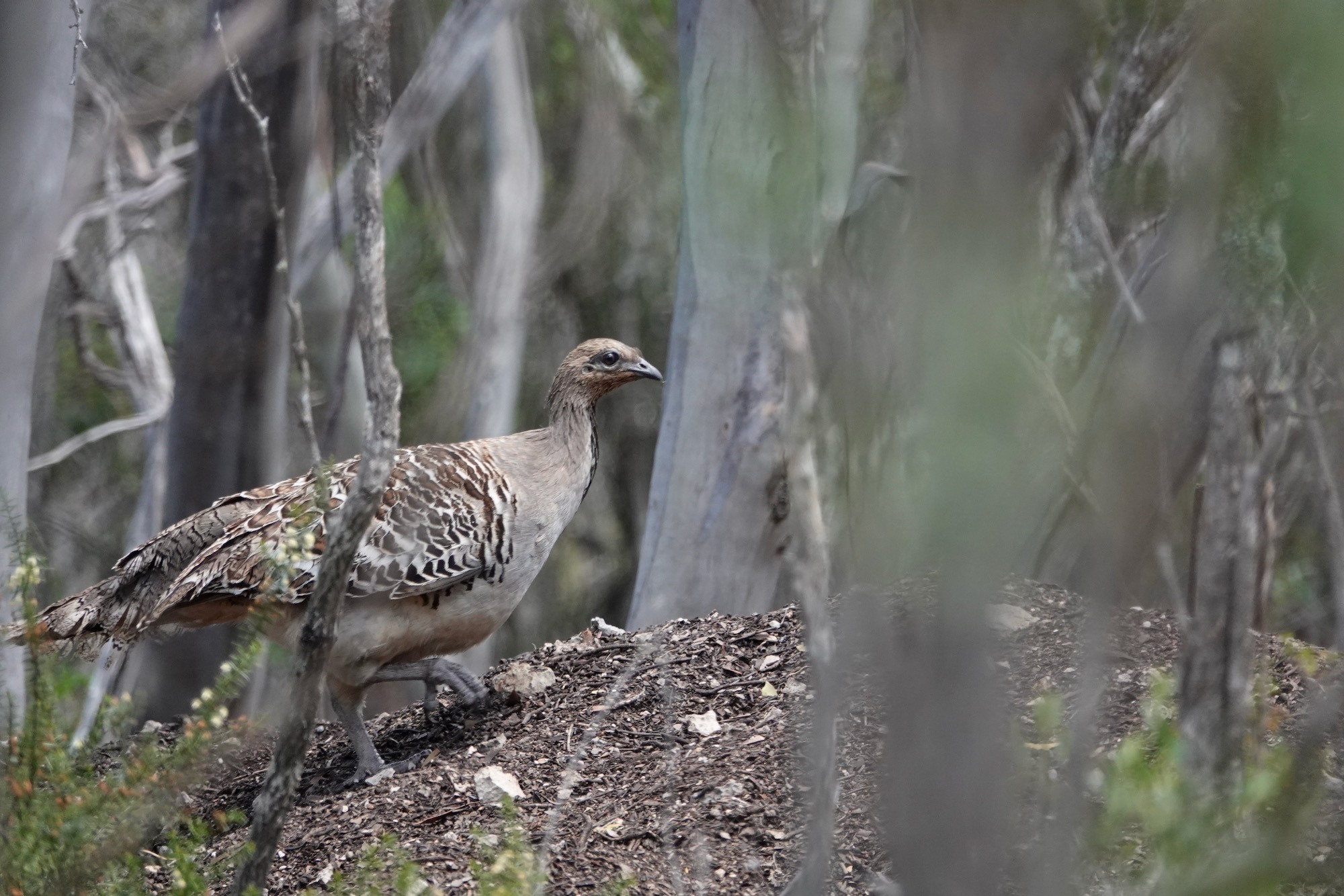 The group were in the Park, which is part of the Marna Banggara project area, to learn how to monitor malleefowl nests.

Malleefowl are a key indicator species for checking the health of the environment and the effectiveness of our fox and feral cat management programs. If Malleefowl are doing well – breeding and taking care of their nests - then it's a good sign for the landscape.
Over 2 days, the training group checked 24 mounds and found 7 that were being used to incubate eggs. The shape and condition of the nests was also recorded, with the volunteers just needing a phone app, data sheets and the determination to push through the scrub!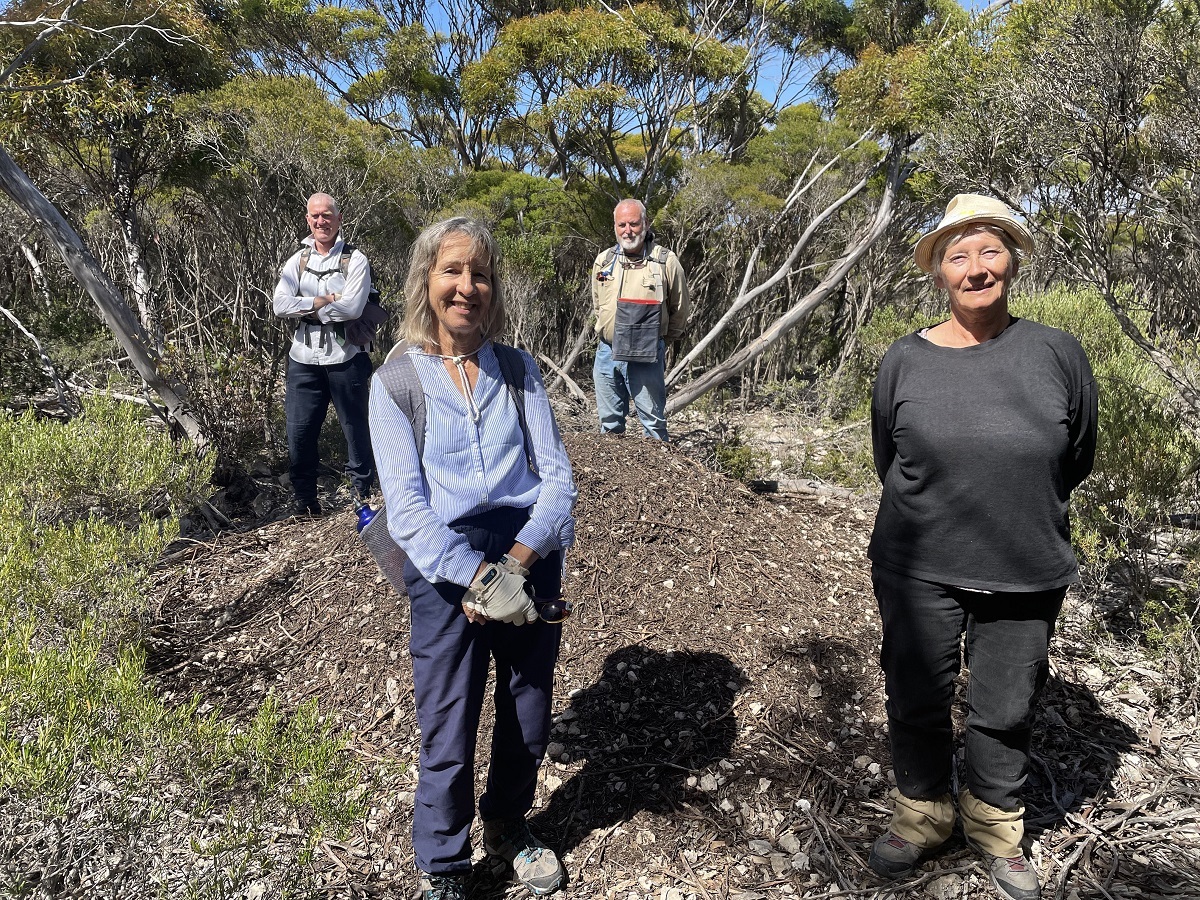 Malleefowl monitoring is an annual assignment for Marna Banggara, the bold rewilding project that aims to develop a safe haven for some of Australia's most threatened species. The project is jointly funded through the Northern and Yorke Landscape Board, the Australian Government's National Landcare Program, the South Australian Department for Environment and Water, WWF-Australia and Foundation for National Parks & Wildlife, in partnership with the Narungga Nation Aboriginal Corporation and with the support of traditional custodians, the Narungga people.
Thanks to volunteers Kevin Doecke, Celia Manning and Nanou Cabourdin for their time and enthusiasm during the malleefowl monitoring. They were joined by trainer Graeme Tonkin from the National Malleefowl Recovery Group and Marna Banggara community engagement officer Rebecca O'Leary.
Wondering what you can do to help our malleefowl? Please drive slowly through Dhilba Guuranda-Innes National Park to prevent any wildlife road casualties.