Marna Banggara
A healthy and prosperous land for all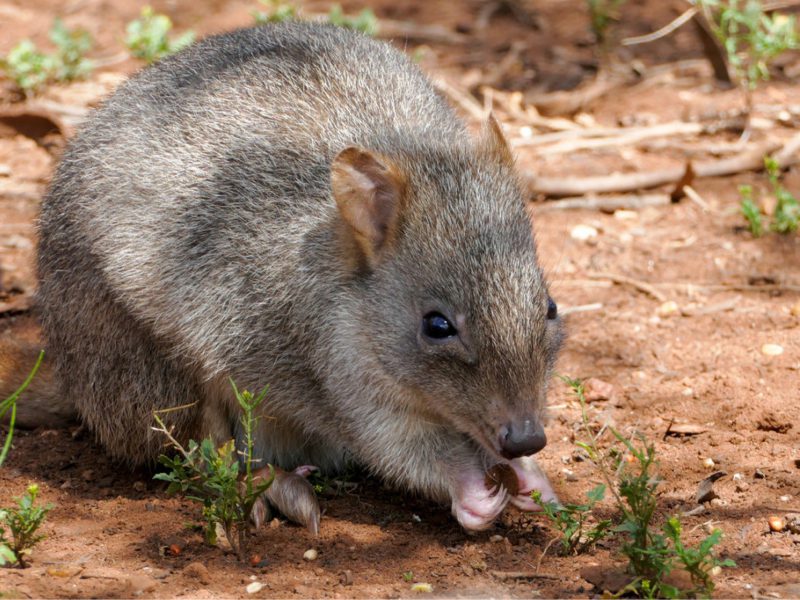 About the project
Marna Banggara is an ambitious project that aims to restore southern Yorke Peninsula's spectacular landscape by returning locally-extinct species and reinvigorating the ecological processes that ensure the bushland's health. It is the first project in Australia to apply these rewilding principles in a working landscape, where conservation, agriculture and the community exist side-by-side. The project is expected to provide flow-on benefits to farm production and in time, become a drawcard for tourists.
More about the project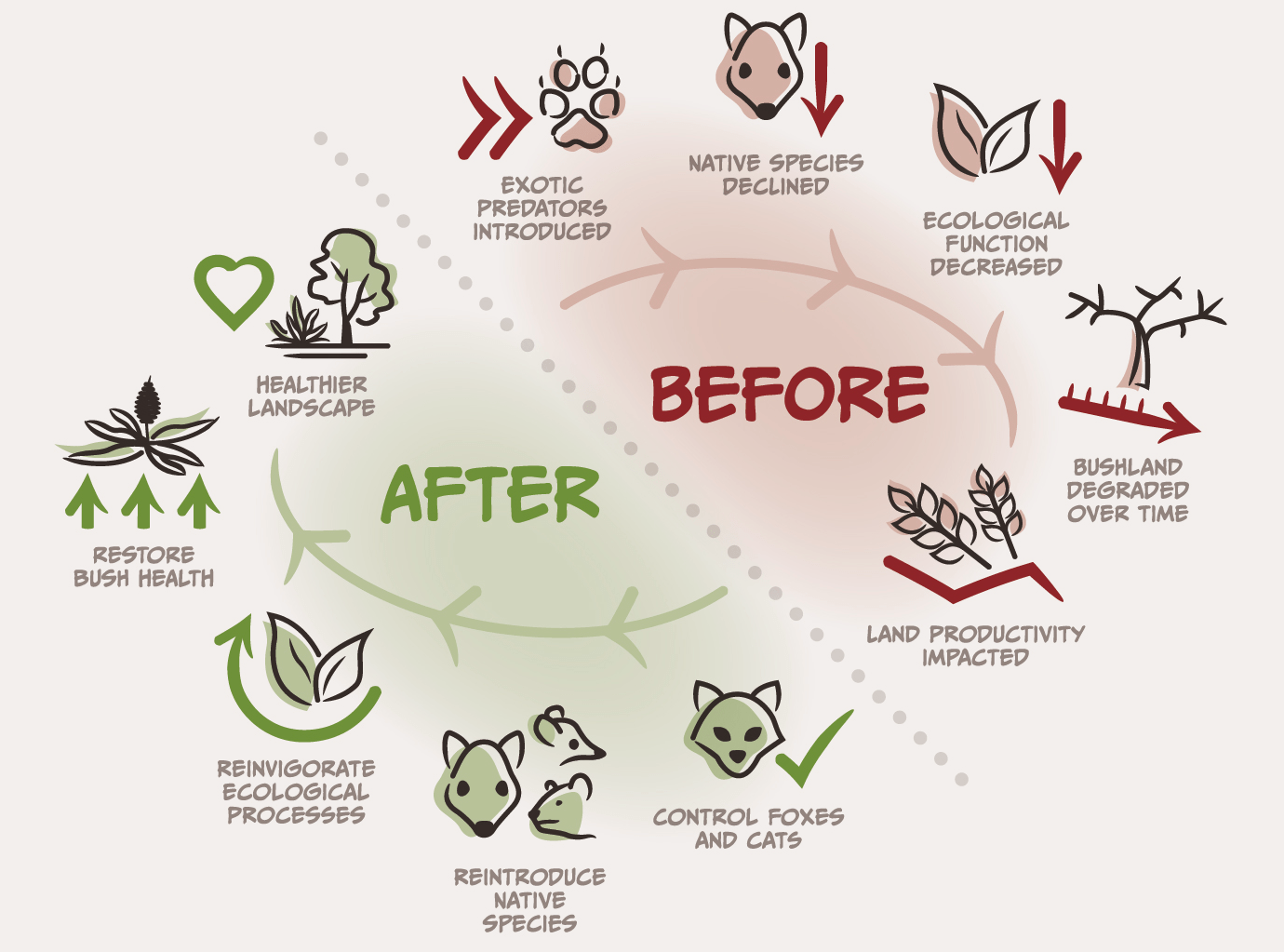 News & Events
Media Releases
24 Aug 2021
Forty Brush-tailed Bettongs were released at Dhilba Guuranda-Innes National Park in a significant milestone for Marna Banggara. A pilot release, the tiny marsupials were translocated from nearby Wedge Island and released to their new home.