Posted on: 2nd May 2022
Brush-tailed bettongs released on Yorke Peninsula last year are doing so well nearly every female caught for a recent health check was carrying pouch young.
One is even regarded as third generation. A female who arrived in her mother's pouch more than six months ago now has her own joey.
Forty of the nationally endangered marsupials were reintroduced to mainland South Australia in August after being locally extinct for more than 100 years.
The brush-tailed bettongs were released at two sites in Dhilba Guuranda-Innes National Park on Yorke Peninsula in a milestone moment for Marna Banggara, an ambitious project to restore lost species to the landscape. The project is jointly funded through the Australian Government's National Landcare Program, the Northern and Yorke Landscape Board, the South Australian Department for Environment and Water, WWF-Australia, and Foundation for National Parks & Wildlife, in partnership with the Narungga Nation Aboriginal Corporation.
Researchers recently conducted a health check to see how the bettongs were doing after more than six months in their new home. All 16 animals caught, including six males and ten females, were found in good condition with eight of the females carrying pouch young.
"The most exciting discovery for the team was that we captured the very first bettong born on Yorke Peninsula in over 100 years, and she was carrying her own joey, a tiny jellybean, inside her pouch. This means the population is finding good sources of food and shelter to allow for breeding of the next generation," said Derek Sandow, Northern and Yorke Landscape Board Ecologist.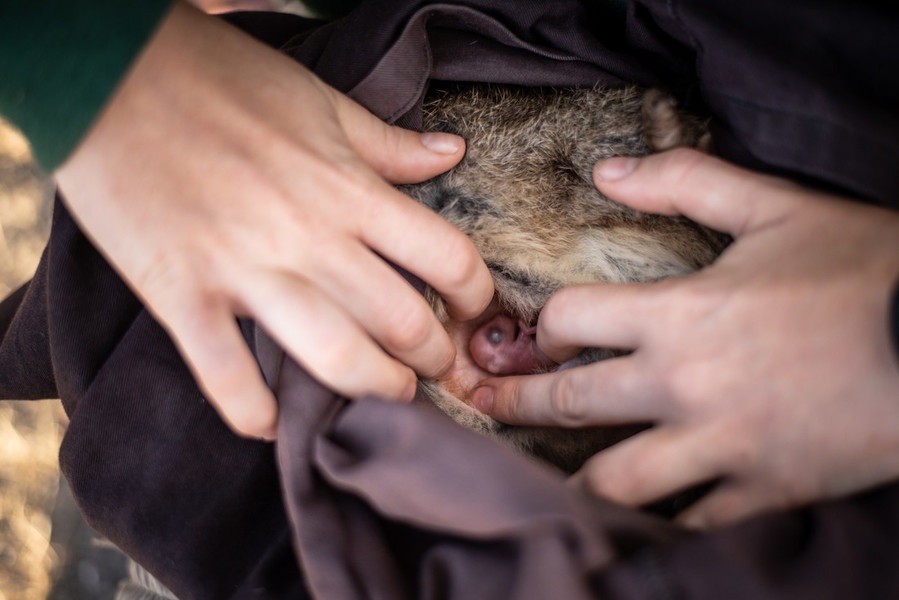 The bettongs also had monitoring devices fitted to their tails during the health check so researchers can continue to monitor their survival.
"Bettongs are quick and elusive creatures so it is difficult to keep tabs on their progress without a monitoring device. The tail transmitters are a non-invasive way for us to keep an eye on the animals and see how they are managing in their new home," said Chloe Frick, PhD student at the University of Adelaide who manages the research of the bettongs reintroduction.
Brush-tailed bettongs once occupied more than 60% of mainland Australia but introduced predators like feral cats and foxes, and habitat loss pushed the species to the brink of extinction. The small marsupial has only survived in tiny pockets of Western Australia, offshore islands in South Australia, and a handful of fenced sanctuaries.
Also known as a woylie, the species was the first to be reintroduced as part of Marna Banggara due to its digging abilities. As ecosystem engineers, bettongs support the landscape by turning over dirt and leaf litter while searching for food such as fungi, allowing water to seep into the soil and native seeds to germinate and disperse. One bettong can dig up anywhere between two-to-six tonnes of soil per year.
"We can already see the benefits of these little diggers on the landscape. A significant weed in Dhilba Guuranda-Innes National Park, the Cape Tulip, is one of the bettongs' favourite foods. They have been digging the bulbs of the weed out from the soil and eating them, which is helping to remove this damaging weed from the park," said Mark Davison, Senior Ranger, Dhilba Guuranda-Innes National Park.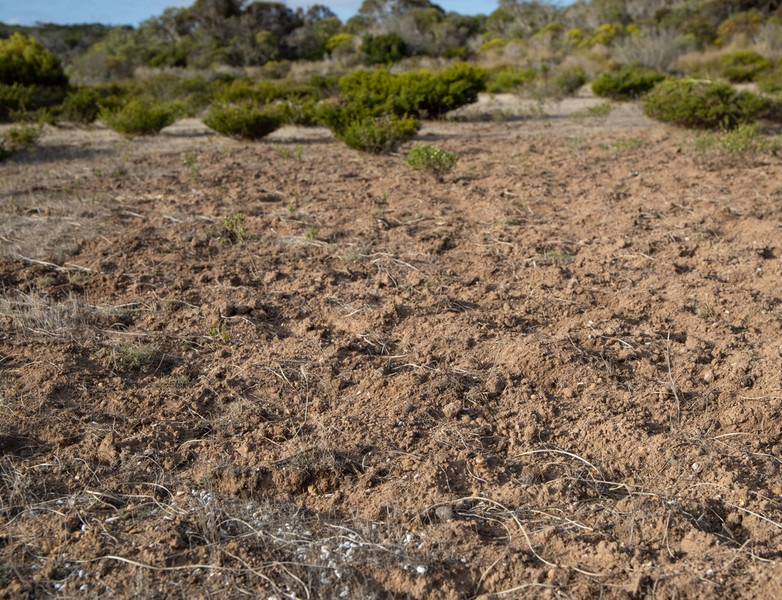 A 25-kilometre predator control fence has been built across the foot of the peninsula as part of the project. It is designed to help protect the bettongs and other native species from feral predators, creating a 150,000-hectare safe haven comprising Dhilba Guuranda-Innes National Park, remnant vegetation, conservation parks, farmland, and small townships.
The next step for Marna Banggara will be to reintroduce another 80 bettongs - 40 from Western Australia and 40 from nearby Wedge Island - later this year to increase genetic diversity in the new population on Yorke Peninsula.
Other locally extinct species like the southern brown bandicoot, red-tailed phascogale, and western quoll will also eventually be reintroduced to support the ecosystem.
"We are starting to restore the landscape to its former ecological glory by returning vital species that create healthy environments. We are using nature to heal nature," said Patrick Giumelli, WWF-Australia's Rewilding Program Ecologist.
Honouring the Traditional Custodians, the Narungga People, the name Marna Banggara originates from the Narungga dialect, with marna meaning 'healthy or prosperous' and banggara signifying 'Country'. Members of the Narungga community will be involved in welcoming the next group of bettongs to Dhilba Guuranda-Innes National Park later this year.
Other partners actively involved in developing and delivering the project include Regional Development Australia, South Australian Tourism Commission, Zoos SA, FAUNA Research Alliance, BirdLife Australia, Nature Conservation Society of SA, Primary Producers SA, Primary Industries and Regions SA, Conservation Volunteers Australia, Legatus Group, Yorke Peninsula Council, Yorke Peninsula Tourism and Scientific Expedition Group.