Posted on: 19th May 2023
One of Australia's rarest marsupials is bouncing back since being reintroduced to the South Australian mainland after an absence of more than 100 years.
New monitoring has revealed the population of brush-tailed bettongs continues to grow in Dhilba Guuranda-Innes National Park - a promising sign for Marna Banggara, an ambitious project to restore lost native wildlife to southern Yorke Peninsula.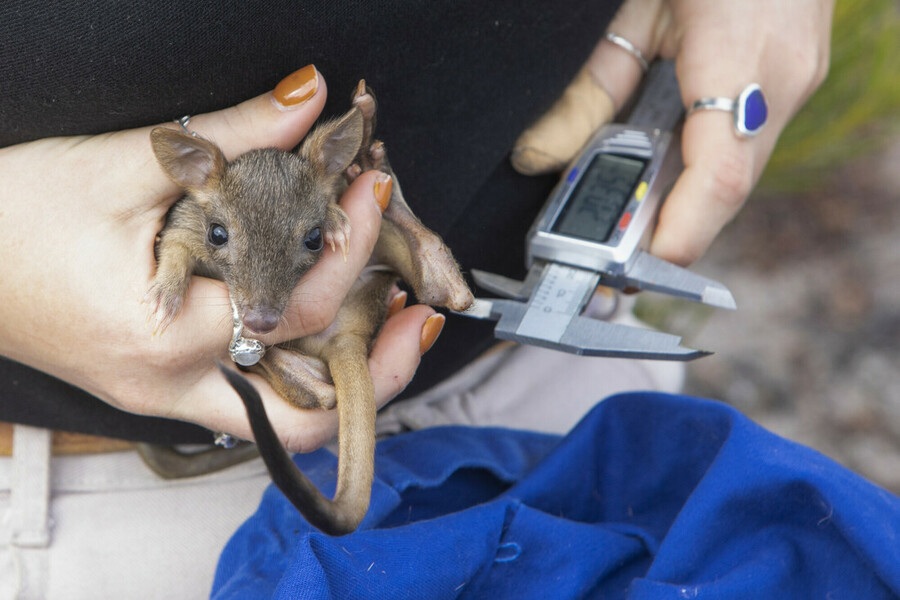 The project is jointly funded through the Northern and Yorke Landscape Board, the Australian Government's National Landcare Program, the South Australian Department for Environment and Water, WWF-Australia, and Foundation for National Parks & Wildlife, in partnership with the Narungga Nation Aboriginal Corporation and with the support of Traditional Custodians, the Narungga people.
Almost half of the 85 bettongs caught by researchers were born on Yorke Peninsula and nearly every female was carrying pouch young.
The monitoring is the best indication yet that the critically endangered species - which once inhabited more than 60% of mainland Australia - can be successfully reintroduced beyond islands and fenced safe havens and thrive.
120 brush-tailed bettongs have been released into Dhilba Guuranda-Innes National Park during the past two years as part of Marna Banggara.
The releases have included two cohorts of animals from nearby Wedge Island and one group from the Upper Warren region of Western Australia - the last remaining stronghold for the species on the mainland.
Researchers recently conducted monitoring - which involves trapping and checking the health of animals - to see how the bettongs are doing in their new home.
And they couldn't be happier with the results.
More than 40% of the bettongs caught were found to be new animals born on southern Yorke Peninsula and 42 of the 45 mature females were carrying pouch young.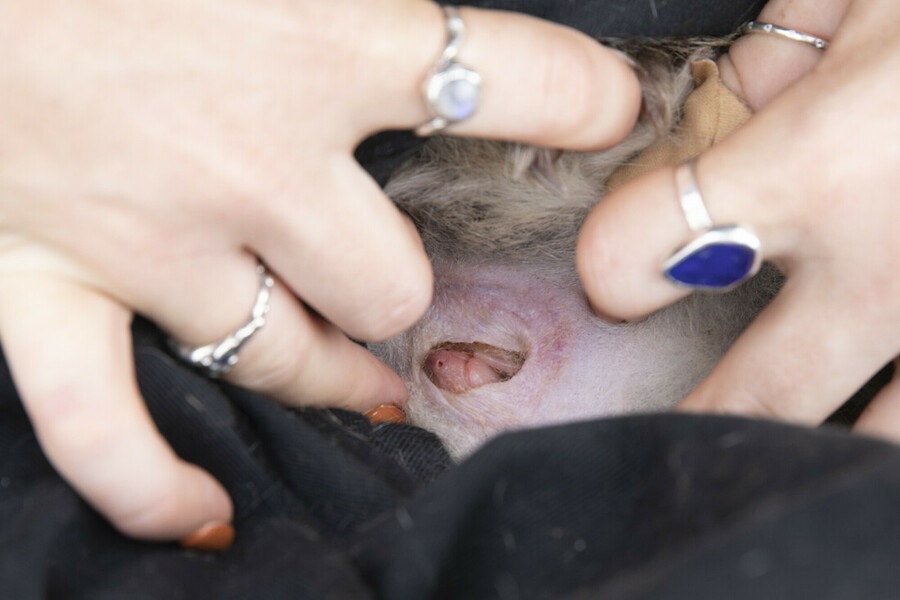 "It's fantastic to see so many new animals in the population. It shows that the bettongs we released in 2021 and 2022 are comfortable in the landscape, they're finding food, they're finding shelter, and they're finding mates," said Derek Sandow, Northern and Yorke Landscape Board Ecologist.
"We also caught bettongs from Wedge Island and Western Australia in the same areas, which is a good indicator that the two groups are mingling and breeding and that's great for the genetic health of the population."
One of the bettongs caught was a juvenile male - known as a young at foot - whose mum was born on Yorke Peninsula.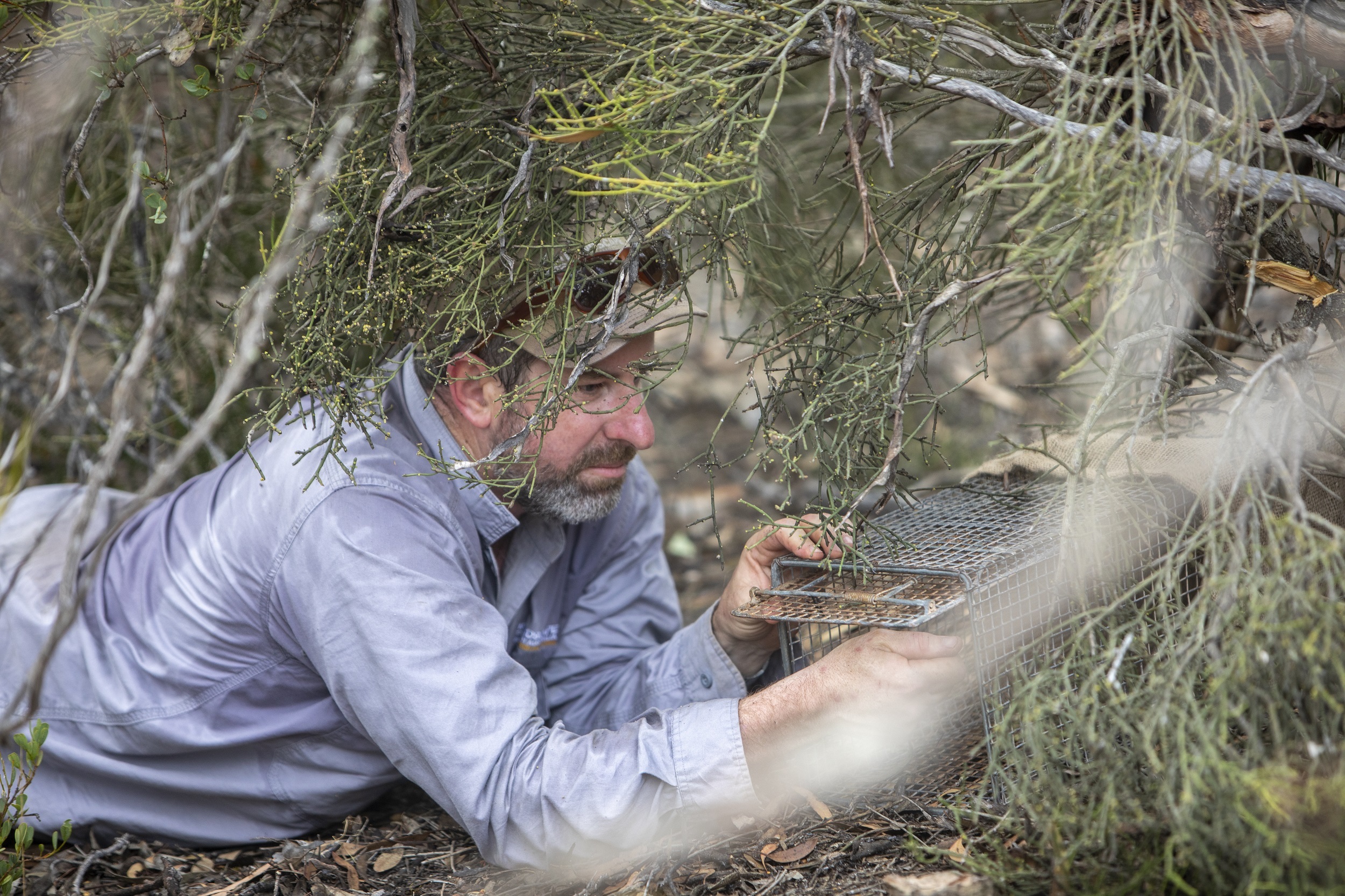 "He was a couple of months old and almost ready to venture out on his own. At this stage he would be spending time in and out of mum's pouch," said Chloe Frick, a PhD candidate at the University of Adelaide who is monitoring the bettong reintroduction.
"It's wonderful to see these Yorke Peninsula-born bettongs are surviving the juvenile stage and now having pouch young of their own."
Also known as yalgi in the language of the local Narungga People, brush-tailed bettongs disappeared from Yorke Peninsula more than a century ago due to habitat loss and the spread of introduced predators including foxes and feral cats.
WWF-Australia's Rewilding Project Manager, Rob Brewster said the recent monitoring is the best indication yet that the species might be able to be successfully reintroduced when there is suitable habitat and ongoing feral predator control.
"If this population can be sustained over time, it would be the first successful reintroduction of this species beyond islands and fenced safe havens," said Mr Brewster.
The next step for Marna Banggara will be to release more bettongs from Western Australia later this year to further bolster and increase the genetic diversity of the new population.
Other locally extinct species like the southern brown bandicoot, red-tailed phascogale, and western quoll are also being considered for reintroduction to support the ecosystem.
Other partners actively involved in developing and delivering the project include Regional Development Australia, South Australian Tourism Commission, Zoos SA, FAUNA Research Alliance, BirdLife Australia, Nature Conservation Society of SA, Primary Producers SA, Primary Industries and Regions SA, Conservation Volunteers Australia, Legatus Group, Yorke Peninsula Council, Yorke Peninsula Tourism and Scientific Expedition Group.